Caliph Umar and Al-Haqqah
Musnad Ahmad contains a tradition from Hadrat Umar, saying:
Before embracing Islam one day I came out of my house with a view of causing trouble to the Holy Prophet (s.a.a.w.), but he had entered the Masjid al-Haram before me. When I arrived, I found that he was reciting Surah Al-Haaqqah in the Prayer. I stood behind him and listened. As he recited the Qur'an, I wondered at its literary charm and beauty. Then suddenly an idea came to my mind that he must be a poet as the Quraish alleged. Just at that moment he recited the words: "This is the Word of an honorable Messenger: it is not the word of a poet." I said to myself: Then, he must be a soothsayer, if not a poet. Thereupon be recited the words:"Nor is it the word of a soothsayer: little it is that you reflect. It is a Revelation from the Lord and Sustainer of the worlds." On hearing this, Islam entered deep into my heart.
This tradition of Hadrat Umar shows that this Surah had been sent down long before his acceptance of Islam, for even after this event he did not believe for a long time, but he continued to be influenced in favor of Islam by different incidents from time to time, till at last in the house of his own sister he came by the experience that made him surrender and submit to the Faith completely. (Tafheemul Quran)
A Priceless Quote from a confident Muslim Woman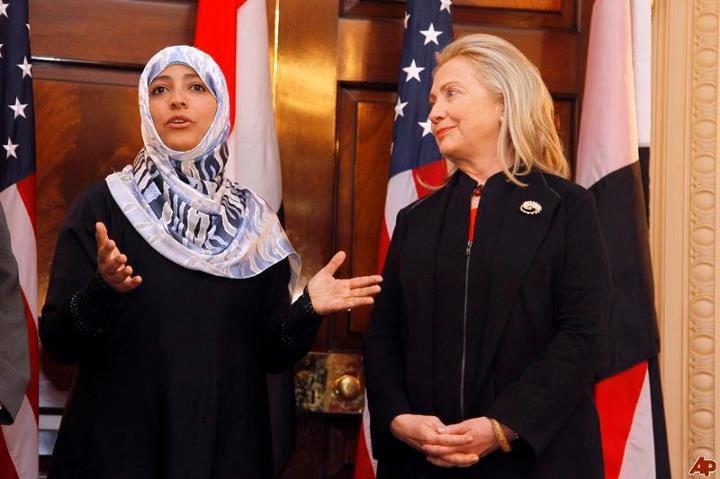 Nobel Peace Prize winner "Tawakkul Karman," 'The mother of Yemen's revolution,' when asked about her Hijab by journalists 

and how it is not proportionate with her level of intellect and educat

ion

, replied:
"Man in early times was almost naked, and as his intellect evolved he started wearing clothes. What I am today and what I'm wearing represents the highest level of thought and civilization that man has achieved, and is not regressive. It's the removal of clothes again that is a regression back to the ancient times.''
The Feminist Movement And The Muslim Woman
Maryam Jameelah
The most radical movement in recent times which is revolutionizing the whole social structure and changing the entire basis of human relationships is the Feminist movement, popularly known as the drive for Women's Liberation.
The Feminist movement is not a unique product of the modern age. Its historical precedents reach back into antiquity. In his Republic, Plato advocated the abolition of the family and social roles determined by sex; in literature, the ancient Greek classical comedy, Lypsistrata and much more recently, Henrick Ibsen's (1828-1906) drama, A Doll's House preached feminist ideals. The Victorian economist and philosopher, John Stuart Mill and the German socialist, Friedrich Engels in his essay, The Subjection of Women, which he wrote in 1869, laid the core foundations of Feminism. In 1884 Angels publicly proclaimed marriage as a "dreary mutation of slavery," urged its abolition and suggested public responsibility for the rearing of children.
Read more...